Today we're just past Mid Autumn Festival, but it's just now I write about mooncakes. I remember when I was given my first mooncake, about 5 years ago. We had some luck in that our first were full of nuts and dried fruit, or in other words, they were actually delicious. In the intervening years I've done my best to sample the varying types of mooncakes that I come across, usually with unappetizing results.
I've also noticed over the years that the act of gifting mooncakes to family and business contacts is a complex process that, from an outsider's perspective, seems like a gargantuan waste of money. Here's a helpful article and Infographic from ChinaFile & Tea Leaf Nation, that explains the "mooncake economy" to me: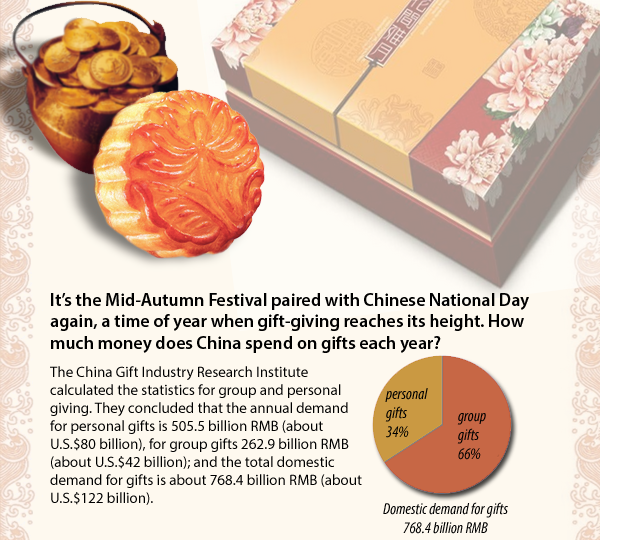 Major international brands like Haagen Dazs (marketed in China as "fine French ice cream, by the way) offer ridiculously expensiev Mooncake packs and gift certificates along side the traditional local brands high and low.